Free Year of Adigo Audio Conferencing Service
Adigo is offering a full year of audio conferencing service to a charity or philanthropic organization. More details can be found on our blog, Free Audio Conferencing Service for a Charity or Philanthropic Organization in 2016.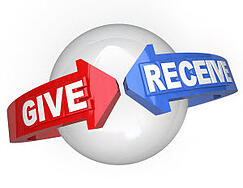 For consideration to receive a free year of conferencing in 2016, the interested organization must fill out the form on this page to apply. Preference will be given to organizations based in Colorado (in case there is an opportunity to volunteer as well) in the first 3 years of existence and with a mission related to health, children, or the environment. Eligibility requirements include the organization must be non-political, non-religious not-for-profit entity formed for the purpose of providing philanthropic services. Organizations can not currently be a customer of Adigo.
Remember:
Entries must be received by 12:00 AM on January 31, 2016
Adigo will select one non-profit for free conferencing by Feb. 15, 2016
The selected group will be notified via phone or email and announced on the Adigo Conferencing Blog
The selected organization will be subject to the terms and conditions of this program including, but not limited to:

Using the service provided by Adigo only for the business and advancement of the chosen entity directly
Allow the use of their name and representation in Adigo's promotional materials
Using the service provided by Adigo within the prescribed monthly limits